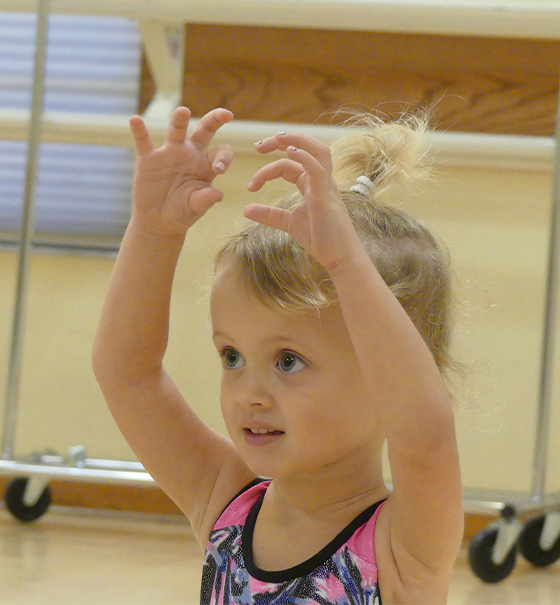 Pre-School Dance
Program Classes
The Pre-School Program at Études de Ballet is for toddlers and young children age 18 months to 5 years. We have a variety of classes that are imaginative, energetic and will help develop physical, social and cognitive skills to help your little one grow into a healthy, happy and confident person.
Meet other parents and make friends as you watch your child grow and learn to express themselves through movement during these pre-school dance classes.
For Ages 18 Months to 3 Years
Dance Class for boys and girls aged 18 months to 3 years. Parent and child will interact together in dynamic, engaging and creative classes that introduce class structure and simple dance moves. The classes run in small sessions so you no long term commitment necessary.
Call (239) 593-8280 to reserve your spot in the next session.
Choose from the following:
Ballet/Acro Combo classes for boys and girls aged 3 to 4 years. The children will enjoy learning ballet terminology, dance basics, and beginning acrobatics in a progressive, age-appropriate way.
The use of props is often incorporated into the class as a form of creative movement helping to develop students' physical skills and musicality.
Ballet and tap classes for boys and girls aged 4 to 5 years. The children will love the imaginative movement phrases as they explore different ways of moving.
For more information on Pre-School Dance program classes, please contact Études de Ballet.